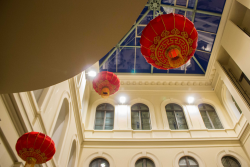 The Institute's Chinese and Hungarian colleagues welcomed our visitors with a colorful programme in one of the Rector's Office' halls. They could gain insight into the world of Chinese calligraphy art with calligraphy master Janisz Horváth, could learn to make Chinese knots, paper cuts and folders.
Mostly, children have enjoyed the creative program, but also adults eagerly threw themselves into the activities. Visitors could obtain four types of seals at each activitie table, which could switch into traditional Chinese New Year candy (tangyue) and Chinese hanging ornaments.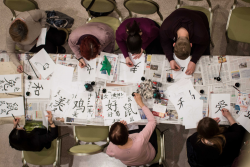 Thank you for your participation!
See you on other programmes!