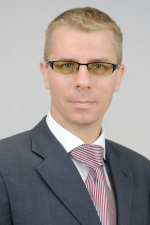 Mohr Richárd, the Hungarian director, has been acting in this capacity since September 2014. He is also the Senior Advisor of the Rector on China Affairs. He has just recently moved to Szeged from Beijing where he lived in the past 10 years, working in the business sector. He graduated from the Chinese Department of Eötvös Loránd University (ELTE) and obtained a Professional Chinese Interpreter Certificate from the ELTE Translator and Interpreter Training Center. Before moving to China, he had been a lecturer in the College of International Management and Business of Budapest Business School. Besides being a business consultant in China, he was also engaged in business training and coaching. He has 20 years of translating and interpreting experience in economy, diplomacy and technical field. Mr. Mohr Richard, a sinologist, aims to further enhance the cooperation between the University of Szeged and Chinese universities through Chinese language teaching and cultural activities, to create a bridge and platform for the cultural and educational exchange and further economic cooperation between Hungary and China.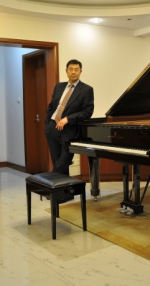 Dr. Ping Luo (Stephen), Chinese Director of SZTE CI, Ph.D. in translation studies under English language and literature, is an associate professor of the School of English Studies at Shanghai International Studies University (SISU). For decades, Stephen LUO has been devoted to cultivating talents in colleges. In SISU he offers to the undergrads and postgrads a series of advanced courses, such as "Translation Theory and Practice", "Introduction and Criticism of Chinese and Western Translation Theories", "Great Translation Theories and Practices: Special Studies", "Translation Criticism", "Style and Translation", etc. Besides his teaching, we may easily find out other academic areas of LUO's interest, for example, style and translation, literature and literary theories of Ming and Qing dynasties, methodology for translation research, music and literature, and cross-cultural education. His influential academic publications (co-authored) include "Translation and Criticism", "On Stylistic Translation", "On the Art of Translating Hong Lou Meng", etc. Since May 2021, Stephen LUO has been dedicating his life to the educational cooperation and cultural exchanges between China and Hungary, and is at present committed to the construction of a Confucius Institute featuring "Chinese + Music". He vows to forge ahead hand in hand with the Hungarian Director to build the SZTE CI into a world class institute with high quality in Chinese language teaching, educational cooperation and cultural exchanges.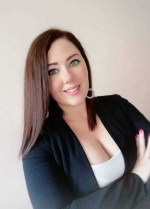 Nyári Fanni,

graduate as an economist at the University of Szeged in 2016, is working as a financial rapporteur at the Confucius Institute. She counts herself lucky since she can work in such a multicultural environment where different cultures and habits meet.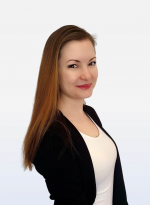 Hajdú Zsanett, has been working at the Confucius Institute at the University of Szeged as an Education Supervisor since 2021. She graduated as a Visual Art Teacher, and also as a Cultural and Event Organiser at the University of Szeged. Due to her profession, she has always showed a great interest in art, history and also in various cultures. She counts herself lucky since she can work in such a multicultural environment where she can help with her pedagogical experiences and use her English on a daily basis while maintaining a direct contact with the Chinese and Hungarian colleagues of the Institute.