Every day, you can see one Chinese film in historical, comedy or drama topics, to everybody will find their closer categories. The event starts with Wolf Totem on 7 November, 15.00 pm, after the opening ceremony.
The exact dates for screenings can be viewed on the website of Belvárosi Cinema.

We are waiting for you!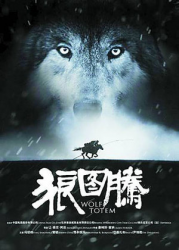 Wolf Totem (狼图腾)
Directed By: Jean-Jacques Annaud
Runtime: 2h
Cast: Shaofeng Feng, Shawn Dou, Ankhnyam Ragchaa

While forced to stay with a nomadic tribe in Inner Mongolia during the Cultural Revolution, a studious young man from Beijing adopts a wolf cub and learns about animals and nature.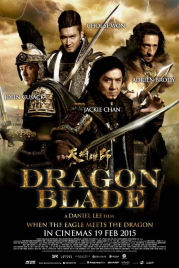 Dragon Blade
Directed By: Sheng Ding
Cast: Jackie Chan, John Cusack, Adrien Brody
Runtime: 2 hr. 7 min.

When corrupt Roman leader Tiberius arrives with a giant army to claim the Silk Road, Huo An teams up his army with an elite Legion of defected Roman soldiers led by General Lucius to protect his country and his new friends.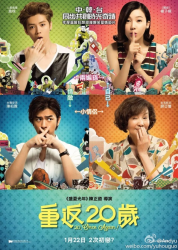 20 Once Again
Directed By: Chen Zhengdao, Leste Chen
Runtime: 2 hr. 11 min.
Cast: Zishan Yang, Ah Lei Gua, Berlin Chen, Han Lu
A romantic comedy, "20 Once Again" captures Shen Meng Jun, an older woman, reminiscing about her life with a local photographer as he is taking her funeral photo. Unknowingly, the photography studio that she is in becomes a time warping room that magically transforms Meng Jun into a beautiful and lively young woman. Fascinated with her new found youth, 20 year old Jun takes every chance she gets to live out her dream of becoming famous singer and finding true love.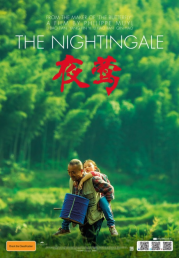 The Nightingale
Directed By: Philippe Muyl
Runtime: 1h 40 min
Cast: Baotian Li, Xiaoran Li, Hao Qin, Xin Yi Yang
Zhigen, an old Chinese farmer living alone in Beijing, sets out on a journey to remote Yangshuo to honor the promise he made his late wife to take back the bird that is now his only companion in the city. He compels Renxing, his granddaughter, an only child raised in the lap of urban luxury to accompany him. A sweet film about bridging the generation gap.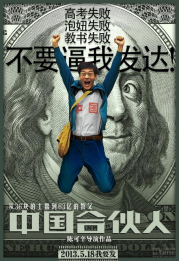 American Dreams in China
Directed By: Peter Chan
Runtime: 1h 52min
Cast: Huang Xiaoming, Deng Chao, Tong Dawei, Du Juan
The story of 3 friends who build a successful English language school in China called "New Dream". This school helps the dreams of Chinese teenagers come true. Before they stood proudly in the American stock market, many stories happened with them.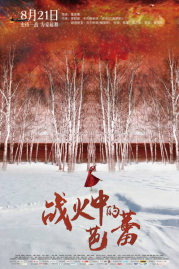 Ballet in the Flames of War


Directed By: Yachum Dong, Nikita Mikhalkov
Runtime: 1h 40 min

At the successful 1945 year of the Second Sino-Japanese War a Japanese platoon still resists at a small village in Heilongjiang province. The Japanese soldiers massacred the whole village and had a surprise attack on the Red Army. The North-East anti-Japanese Coalition and the Red Army mobilizes their troops to jointly attack the Japanese aggressors.