The guests were welcomed by the SZTE Confucius Institute's new Chinese dean, Cao Hang. His warm and kind welcoming speech was followed by Wang Shia (as we all know Géza :) ) who gave a magnificent and exciting lecture about the basic rules of this ancient Chinese game. After familiarizing with the rules, the game could start and later by handling all the difficulties the players could master the rules and the basics of the game.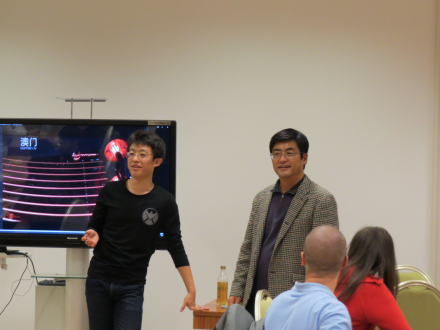 Mahjong Night - Gallery
Due to the guests' great interest, within the confines of a course, more Mahjong Nights will be organized in the near future where everyone can learn and master more and more tricks, movements and special techniques about the game.
Thank you for your coming!
Come and play with us next time as well!