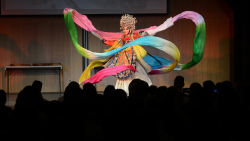 The students completed at several stations, tried their skills in different situations. They could learn how to do Yoga, how to play shuttlecock and how to do chopsticks Ping-Pong game.
After the competitions, the students from Eötvös József High School and the teachers and 2 students of the Confucius Institute at University of Szeged performed on the stage. The audience could see singing and dancing performances during the show. At the end of the performances Eszter Kovács Kung Fu master and her students gave a Kung Fu show and explained the basics of this martial art and some defending methods.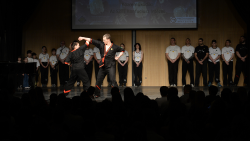 We hope that everyone enjoyed the activities and the show and hopefully the students gained useful experiences for their further life.