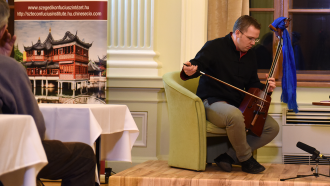 The audience had the chance to enjoy a traditional Chinese music performance, they could taste traditional Chinese tee, listen some authentic Mongolian throat-singing.

Besides these, those who were brave enough to try the basics of the Chinese martial arts, had the chance to practice some elements with Gábor Cserkész.

We will meet on our next Teahouse on 17 February.