Chinese Film Club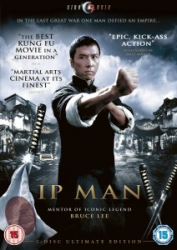 Ip Man
Chinese martial arts film
Venue: Rector's Office, Room V.
(Dugonics sqr. 13.)
Time: 16 November 2016. (Wednesday) 5 p.m.
The film introduces the life of a Chinese martial artist named Ip Man. The film was directed by Wilson Yip, the action choreography was made by Sammo Hung and Tony Leung Siu-hung. The film was awarded with Hong Kong Film Awards in the category of best film and best fight choreography.
The film is about the life of Ip Man, during the Japanese invasion of 1937, when a wealthy martial artist is forced to leave his home and work to support his family, he reluctantly agrees to train others in the art of Wing Chun for self-defense.