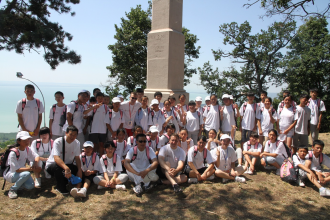 The World Bridge Foundation and China Foundation for Peace and Development are the main organizers of the event with the assistance of the Confucius Institute at University of Szeged. The Embassy of the People's Republic of China in Hungary and Hungary-based Chinese companies also support the event.
The primary objective of the invitation is to ensure that children have fun in Hungary to help them forget the unpleasant memories of the earthquake. Therefore, organizers filled these 12 days with exciting programs and locations. Children attend Hungarian classes every morning, where they learn about Hungary, language, history and culture.

During the last couple of days children visited Tihany and Badacsony, had a trip to Balatonfüred, visited the castle of Sümeg and a cultural festival in Kapolcs. For the majority of them this is the first time to travel abroad, so there is no doubt that this holiday will be a lifelong memory for them! This is well proved by the fact that they are bathing in lake Balaton whenever they have some free time.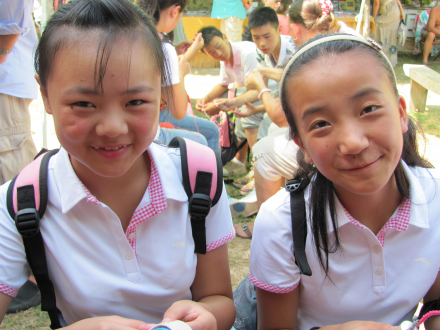 The group will also travel to Szeged, where Mr Pál József, vice-rector of the university is going to welcome them before visiting the Confucius Intsitute at the University of Szeged. The trip to Szeged also includes sightseeing, Zoo and spa programs!