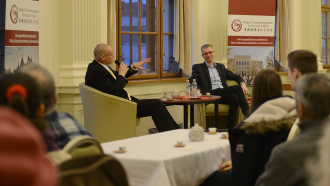 The guest of this month was Wolf Csaba, regional China director of the Deloitte Zrt. who was also the commercial counselor of the Hungarian Embassy in China between 2008 and 2012. In his presentation, he tried to get the audience more familiar with the Chinese trade relations, the Chinese economy and the Chinese outbound investments.

We appreciate, that so many people honored us with their presence.
We welcome everyone to the following events.