This year, the Szent-Györgyi Albert Agóra took place to the succsessful programm in Szeged. The event period was divided into two main parts. First of all, from 2 p.m. to 5 p.m. was the family time, where could learn a lot from this distant country with playful way (like puzzle, coloring, dressing into traditional Chinese wedding clothes...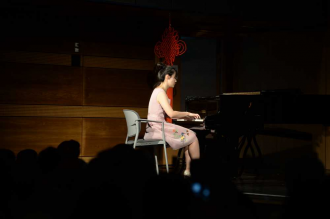 Our gala evening started from 6 p.m., where our visitors could see martial arst demonstration, traditional Chinese dance, could hear singing from famous operas, on the other hand, they enjoyed the musician playing of the guest of honor, pianist Zheng Wanyang.
Thank you for your participation and see you on our next programmes.