Dr. Tamás Gábor risk management expert and University lecturer was invited to give a presentation at the event. After the millennium, the economic expansion of China, the foreign trade and China's capital outflow into the world economy has fundamentally changed the World's geopolitical center and indirectly changed the lives of hundreds of millions of people.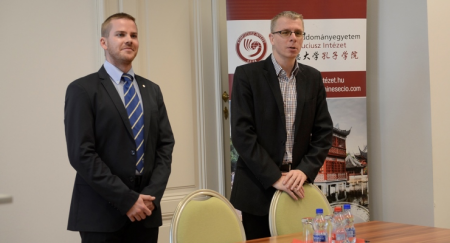 During the presentation the audience could learn about the transformation of China's economy in the past 65 years. The audience also had the chance to be more familiar with the transformation of the economic and non-economic factors that helped China become the World's second-largest economy. Dr. Gábor Tamás also pointed out those urgent problems and challenges in the economic sector which need immediate proactive response from the Chinese Communist Party.
If you liked this event, please visit us on other Confucius Institute's programs as well!